/ places-to-visit-in-dubai
Best places to visit in Dubai 2022
The top attractions to visit in Dubai are: Burj Khalifa · The Dubai Fountain · The Dubai Mall · Dubai Miracle Garden · Global Village · See all attractions in with MST bus rent in Dubai
Dubai's tourism is famous for unique attractions such as Burj Khalifa (the tallest building in the world), huge shopping malls, high-rise towers, soft-sand beaches, magnificent water parks, and other Dubai attractions. This has made Dubai one of the most popular destinations for visitors and tourists.
Dubai, one of the UAE's seven cities on the Arabian Gulf coast, is divided into two parts: Deira and Bur Dubai. Dubai is characterized by its unique cultural diversity and wonderful lifestyle as well as its richness in heritage areas such as the al-Fahidi district, which represents old Dubai and is one of Dubai's most important tourist destinations.
Dubai 2020 tourism is distinct from tourism in other UAE cities in terms of Dubai's unique attractions, with artificial islands, giant skyscrapers with innovative engineering designs, giant shopping malls, distinctive gardens, and high-end accommodation and entertainment options, here's a detailed report on Dubai's best attractions.
The best tourist places in Dubai
Burj Khalifa is one of Dubai's best tourist destinations, where visitors can enjoy Dubai's beautiful skyline and Dubai's most famous industrial landscape, with a towering height of about 828 meters, 200 stories, the world's tallest skyscraper, which opened in 2010 to become one of Dubai's most important attractions, attracting large numbers of visitors and tourists annually.
The Burj Khalifa celebrates New Year's Eve with a wide range of dazzling fireworks to be seen from various places in Dubai, as well as laser displays displayed on the tower's façade in an attractive and stunning sight for tourists visitors. Since its opening, Burj Khalifa has become one of Dubai's best-known and most famous tourist destinations.
The viewing platforms at Burj Khalifa are the tallest skyscraper in the world on the 124th and 125th floors and another platform is the highest viewing platform in the world located on the 148th floor called "Tower Summit" or "Burj Khalifa Sky."
Featuring many cuisines from around the world with a unique dining experience, Burj Khalifa's Atmosfer restaurant is the highest restaurant in the world and offers visitors great views of Dubai's skyline and Dubai's attractions.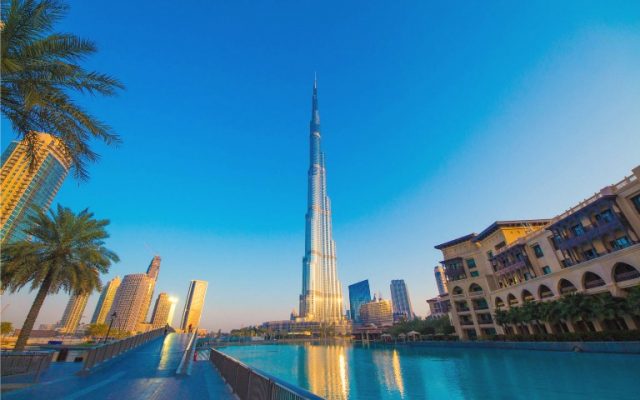 Dubai Mall is one of Dubai's best tourist destinations for families and features great architecture from the outside and inside with elegant and eye-catching décor, and is the world's largest shopping mall and one of Dubai's best malls. The mall gives you a unique marketing experience among a huge range of Dubai Mall stores offering the world's most popular brands that keep pace with the latest fashion lines in the fashion world, as well as many entertainment facilities that attract visitors.
Dubai Mall, one of Dubai's most important tourist attractions, features the Dubai Ski Rink for ski enthusiasts as well as the Dubai Aquarium Water Zoo, one of Dubai's most prominent leisure destinations. The mall also has a huge cinema complex to watch the latest international films.
KidZania Dubai Mall also features children's children, which provides children with a real learning environment to develop their skills and abilities by practicing many different professions in a fun and wonderful way, making it one of Dubai's best tourist destinations for families.
We recommend a delicious meal at one of Dubai Mall's signature restaurants, which serves many delicious international and Oriental cuisines that you won't find anywhere else.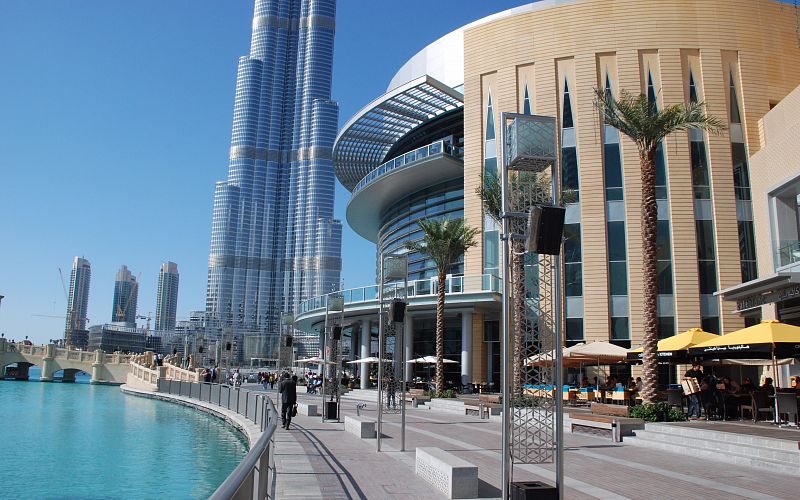 Burj Al Arab is one of Dubai's most popular tourist destinations, one of the most luxurious hotels in the world, and Dubai's most well-known landmark, featuring its own artificial island, unique sail-like design up to 321 meters high, and offering panoramic views of Dubai's tourist beaches.
Among the activities you can do during your visit to Burj Al Arab, one of Dubai's most famous hotels, are the opportunities to soften at the Flint Spa Club on the 18th floor, next to the state-of-the-art fitness center, and visit the wild wadi water park. It is one of the best tourism activities in Dubai.
The journey to Dubai is not complete by going to Jumeirah Tourist Area and enjoying the uniquely engineered Burj Al Arab Hotel and its gold interiors to become one of Dubai's best attractions.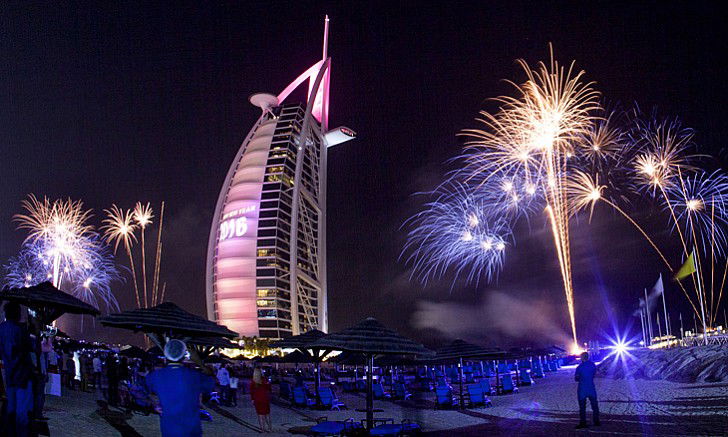 LATEST UPDATES
---